Furniture & Home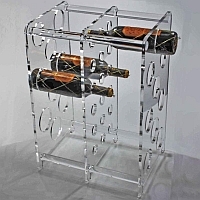 Bespoke, made to order acrylic / Perspex furniture. Acrylic tables and desks, Perspex chairs, drawers, filing cabinets and more. Below is just a small range of just some of the made to measure furniture that Striking Displays have manufactured.
Office

Striking displays manufacture a range of acrylic work / office units that will organise your workspace in a neat, prac...Read more

Home
You have no items in your shopping basket.
You have no items to compare.

Perfect
.
Hi Shaun just let you know that it has arrived and its perfect . Like to thank you for your cooperation and also for sorting this out very quickly. Will message you when the next project is ready. Thanks again and best regards Danny
Review by Danny

Display Cover
.
Dear Jane, My order arrived this morning. I have to say that I am absolutely delighted with the product. It is a perfect fit and beautifully finished. Well done. Sincerely, Jeremy
Review by Jeremy

Display Case
.
Good morning, I have just received my display cabinet. Just wanted to say thank you and it looks brilliant. Linda
Review by Linda
Absolutely superb product and excellent customer service. Thanks a lot!

Testimonial by Ken Hatfield

I have recently taken delivery of my display case and am delighted with it! It arrined when promised...

Testimonial by Christine Stainer

Just received the replacement cover. Its perfect. Thank you for your speedy action. Please see attac...

Testimonial by Bob Rigg


Submit a Testimonial