Slotted Block Card Holder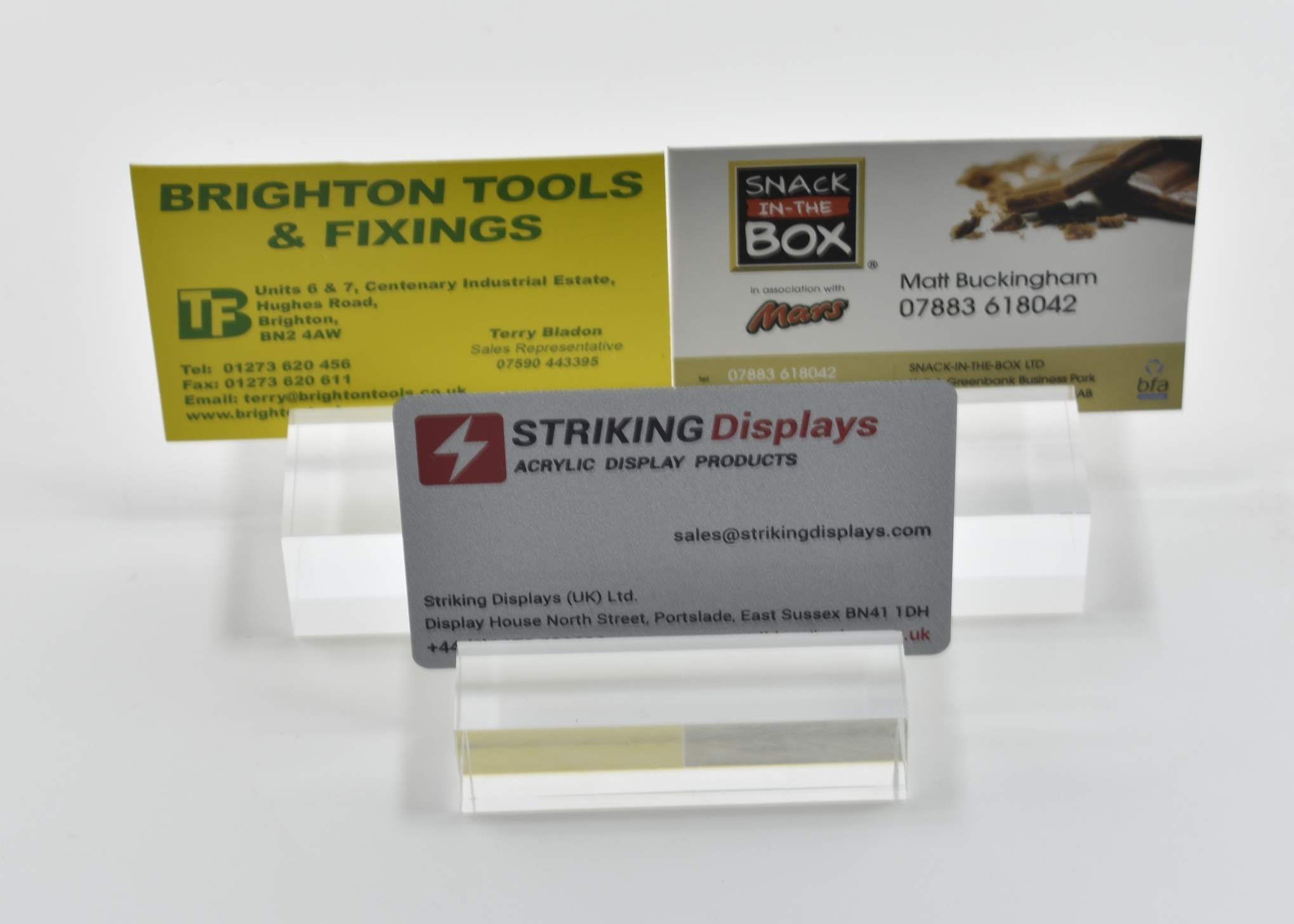 The Card Holder stand is designed to hold the corresponding style card holder in either portrait or landscape, the smaller card holder had a very narrow slot to fit an information or business card for name place, price cards or perhaps a small menu card.
From: Excl. VAT: £2.35 Incl. VAT: £2.82 To: Excl. VAT: £8.55 Incl. VAT: £10.26

(Product Code: BL937) Options available- all slots c.2mmS - Dimensions...

(BL939) Dimensions: H:15mm X W:60mm X D:25mm - 2mm slot, 7mm deep angl...