Token Tube Collectors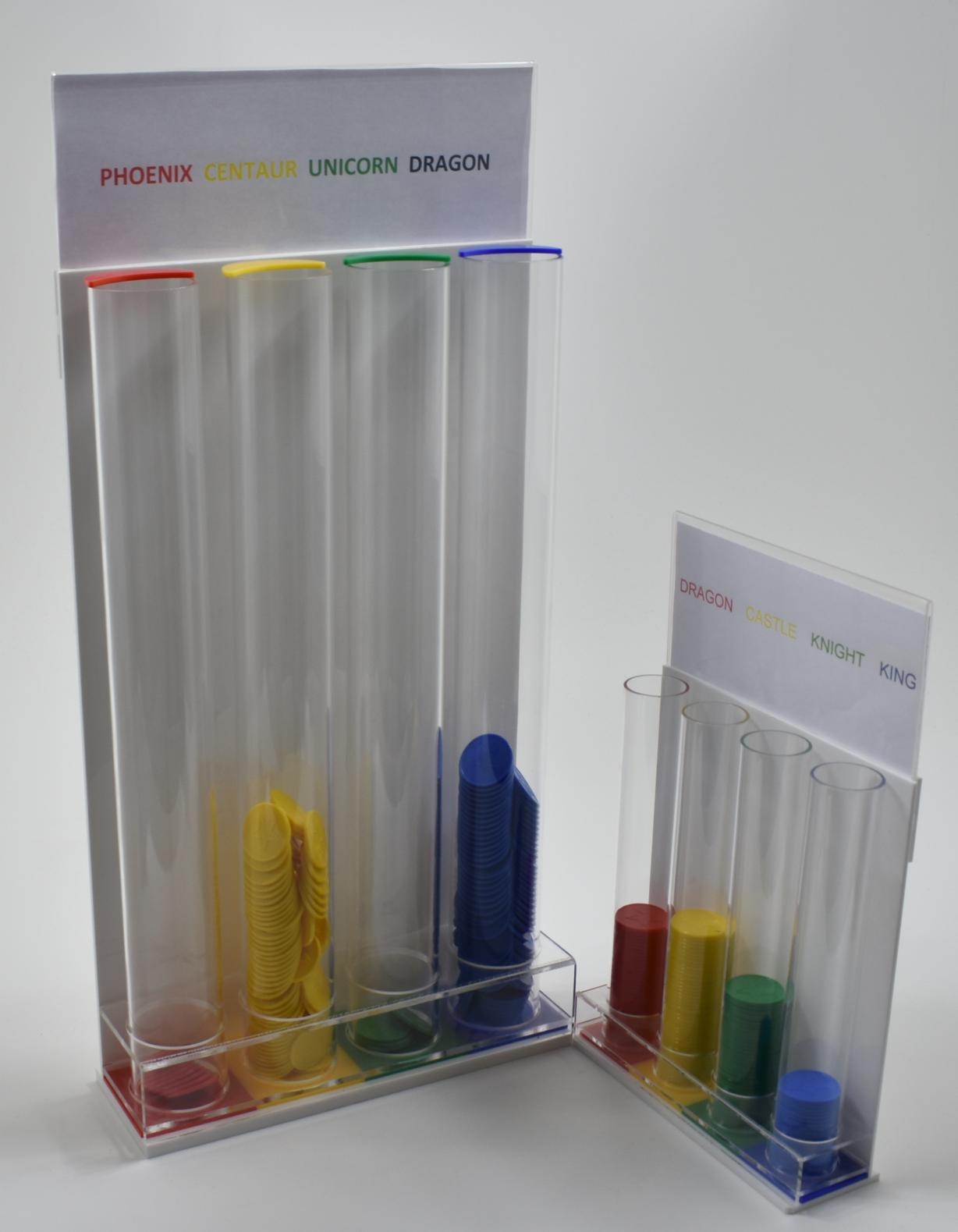 Our range of tube token collectors great for house points in schools. Standard 4 section options with Red, Yellow, Green and Blue colours and sizes are 40mm tubes, 60mm tubes or 100mm tubes. Bespoke options are available to order with different colours, sizes and tube quantity.
(Product Code: CB2100-6) Dimensions: H:1156mm X W:900mm X D:250mm Ma...